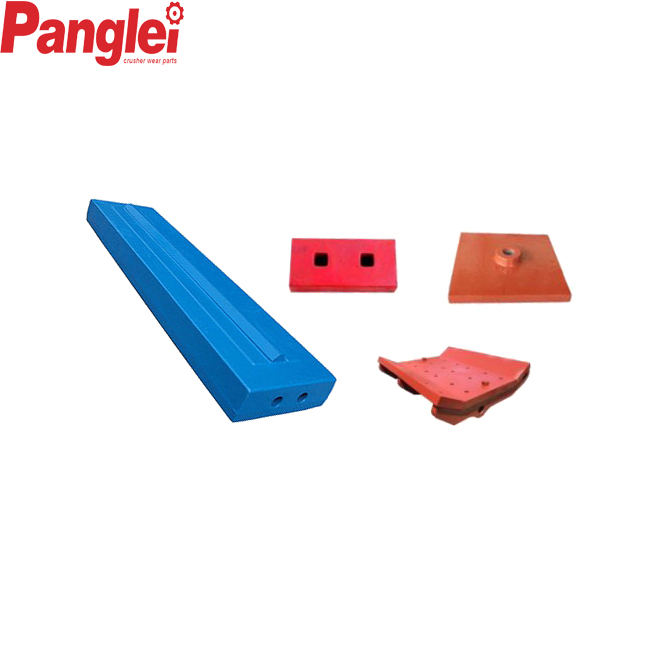 Product name: Blow Bar;
Application: for HSI Crusher, widely used in quarrying, aggregate, demolition, recycling industries;
OEM: available;
Service: manufacture your requested items to your drawings or samples, customized material;
Material: High Manganese Alloys: Mn13-Mn22Cr3, medium 20% and high 26% chromium, martensitic with ceramics or manganese with ceramics.
Panglei foundry manufactures a wide range blow bars to suit, but not limited to the following makes and models:
Pegson & Powerscreen 1412 Trakpactor & XH500, Pegson & Powerscreen XH250 Trakpactor, Pegson &Powerscreen XH320SR Trakpactor, Cedarapids 1313 Impactor & Finlay I-130;
Metso Nordberg® NP1313, NP1110, NP1213, NP1520, NP1620, NP1415;
Hazemag Haz789, Haz790, Haz797, Haz1096.
Besides the manganese Blow Bars, we also manufacture a wide range of Break Plates, Side liners to suit most makes and models of HSI crusher. Just feel free to let us know your needs!
Please note that all manufacturer names, part numbers, model numbers and descriptions are used for reference and identification purposes only. They are owned by the respective machine manufacturer. All parts supplied are manufactured and warranted by Panglei and are not manufactured by or purchased from the Original Equipment Manufacturer. Panglei has no association with the OEM.